Adventure Island, located in the heart of Balham is a wondrous space. Treasure Island themed soft play frames, sensory zones, disco room with dancing competitions and a magical theatre show - the perfect location for your little one's big day!
What's included on the day;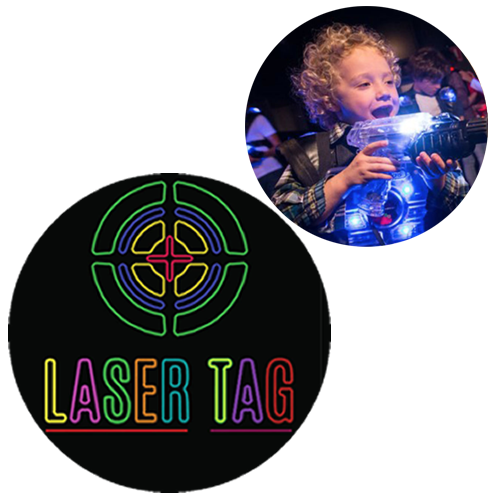 We begin with 40 minute's interactive play (hopefully parents can relax and have a coffee or a glass of wine at this point!) as Bertie and Boo jump about playing treasure hunts, shark infested seas-and a fun disco with dancing competitions and prizes!
Great for energetic little ones >>upgrade to 40 minutes of laser tag>> Suggested age: 4-6 yrs.
We leave play (slightly red faced!) and sit down to a picnic tea individually presented in fun, colourful buckets and spades. We sing happy birthday when the cake comes out and then after food it's magic show time!
Bertie and Boo performed over 1000 magic shows last years and these shows are packed with comedy and fun! Shows include wondrous magic, a visit from one of our delightful (and usually very naughty!) puppets, a birthday present magically conjured from thin air by your little one, interactive songs, dancing and hilarious props.
The booking fee includes exclusive hire of the entire building so you can feel relaxed throughout the party and concentrate on the most important thing - having fun!
Prices:
Magic Show Party 1 Monday - Thursday - Up to 20 children: £369.00+vat
Magic Show party 2 Friday, Saturday, Sunday - Up to 20 children: £449.00+vat
Magic Show Party 3 Friday, Saturday, Sunday- £529.00+vat (20+ Children 33 Max)
Laser Play Party Friday, Saturday, Sunday - Up to 20 children: £489.00+ vat
If you would like to look at available dates or book a Bertie and Boo magical party then please click the link below.
Please note Friday parties are very popular and can start anytime after 3.00pm/ 3.00pm, 3.30pm or 4.00pm and this can be adjusted after you have booked.
Peace

of

mind

:) Bertie and Boo parties are super flexible. If you need to move

your

party to another date or cancel at any time you can. Even on

the

day

of

the

party if you need to cancel, you can -with a full refund as Adventure Island will open to

the

public if we are not booked out privately.
If you are enquiring about a mid week party or simply would like to know a little more information with a rough idea of dates then please call our lovely events team on 0203 6201785 and we'll be happy to assist.